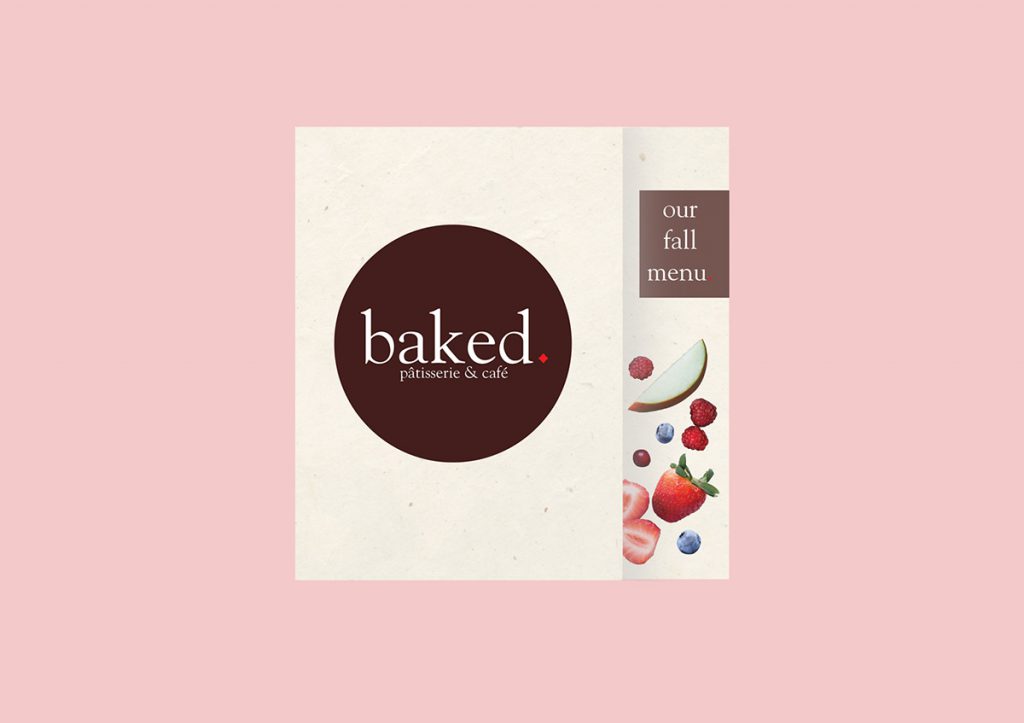 this project spanned two assignments in the first term of the publishing program. the first assignment was to colour correct food and edit photos for print taken by a student in the professional photography program, and the second was to use those same photos to create a restaurant concept and menu.
the concept I came up with was baked, a café and pâtisserie that focuses on seasonal baking and event catering. the concept is that of a modern but homey space with white walls, wooden tables with seasonal centrepieces and black chairs, and black countertops surrounding a decorating area where customers can watch as the pastries are finished.
the menu is for their fall offerings. the goal was to maintain a natural imbalance in how the content was arranged. I utilized stock photos of seasonally appropriate fruit to spill in from the edges of the page, and placed the text so that the flow seemed natural, but still organized.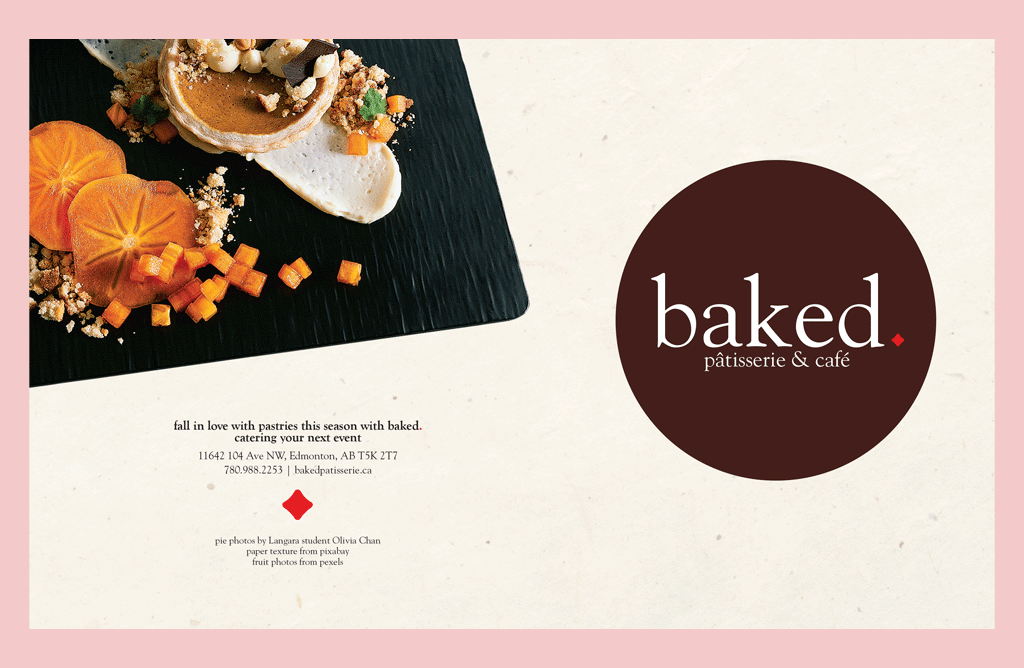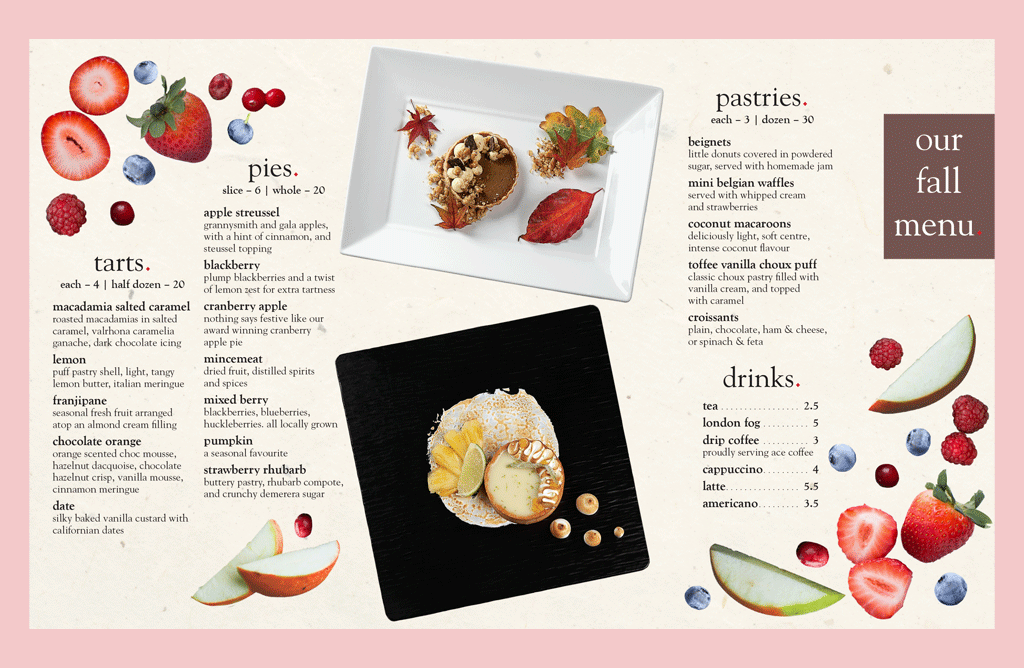 pie photography by Olivia Chan.
fruit from photos by various people on pexels.
paper texture from pixabay.