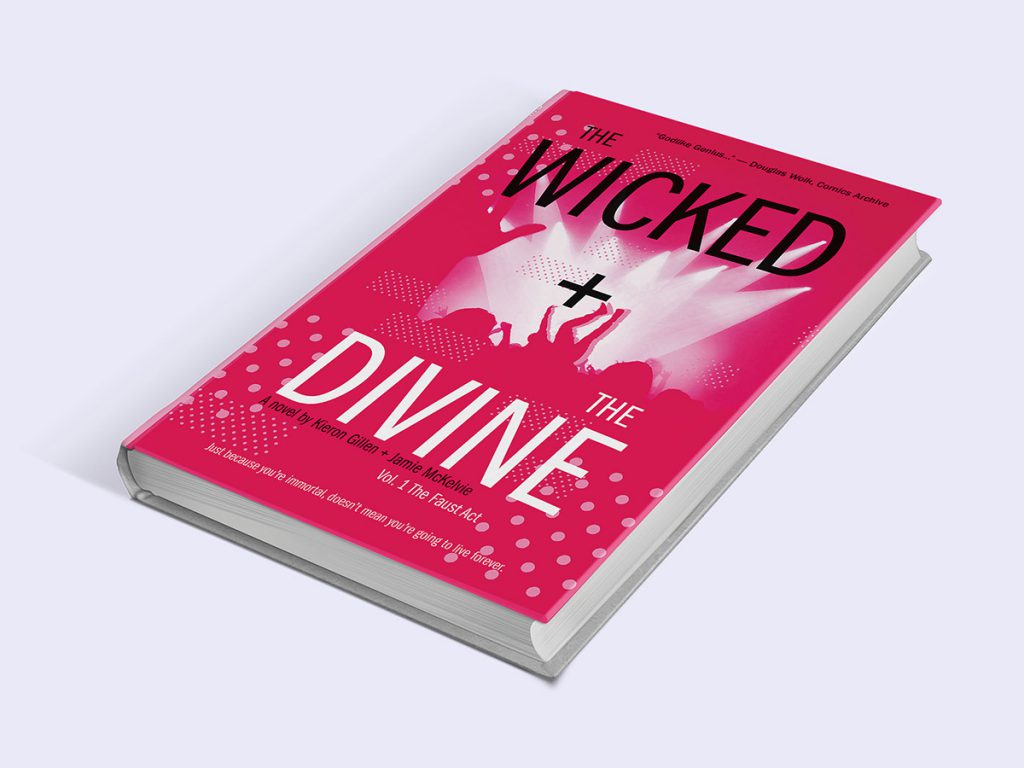 this project was the culmination of two assignments in the first and second semesters of the publishing program. I decided to reimagine the popular comic series the wicked + the divine by Keiron Gillen and Jamie McKelvie, which uses opulent colours and themes of mythology, fantasy, and fame, as a novel.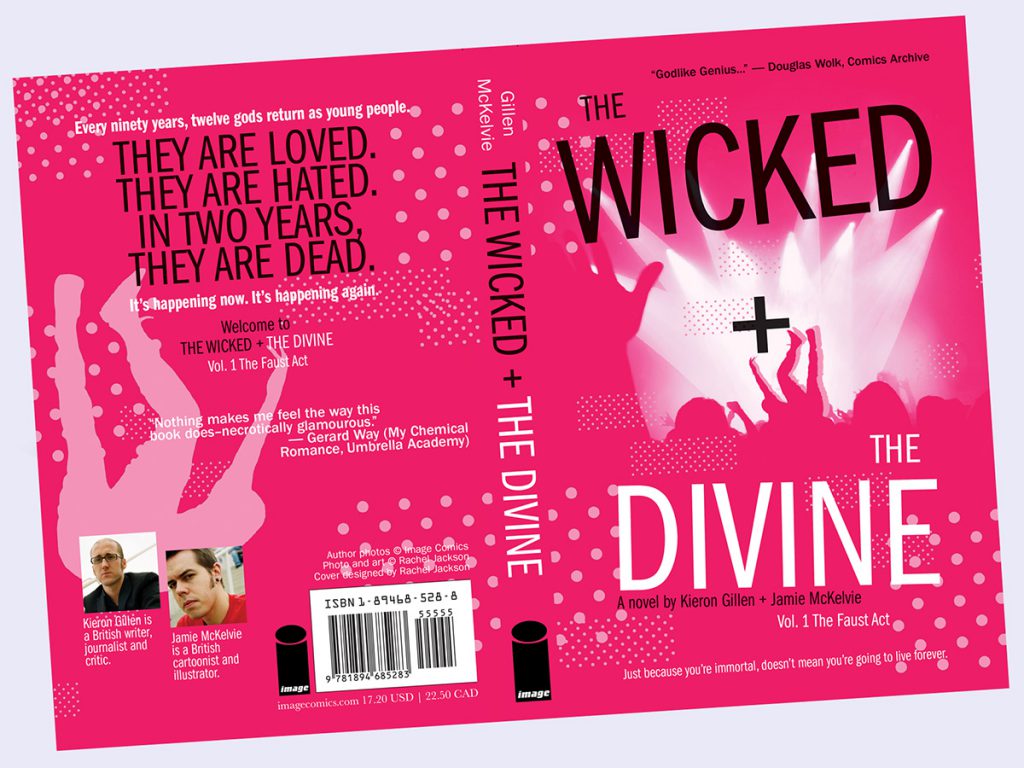 I took inspiration from the punk rock music scene, The Princess Diaries series by Meg Cabot, and the Genesis fall of man. I used my own photography and illustration to create cohesive chaos.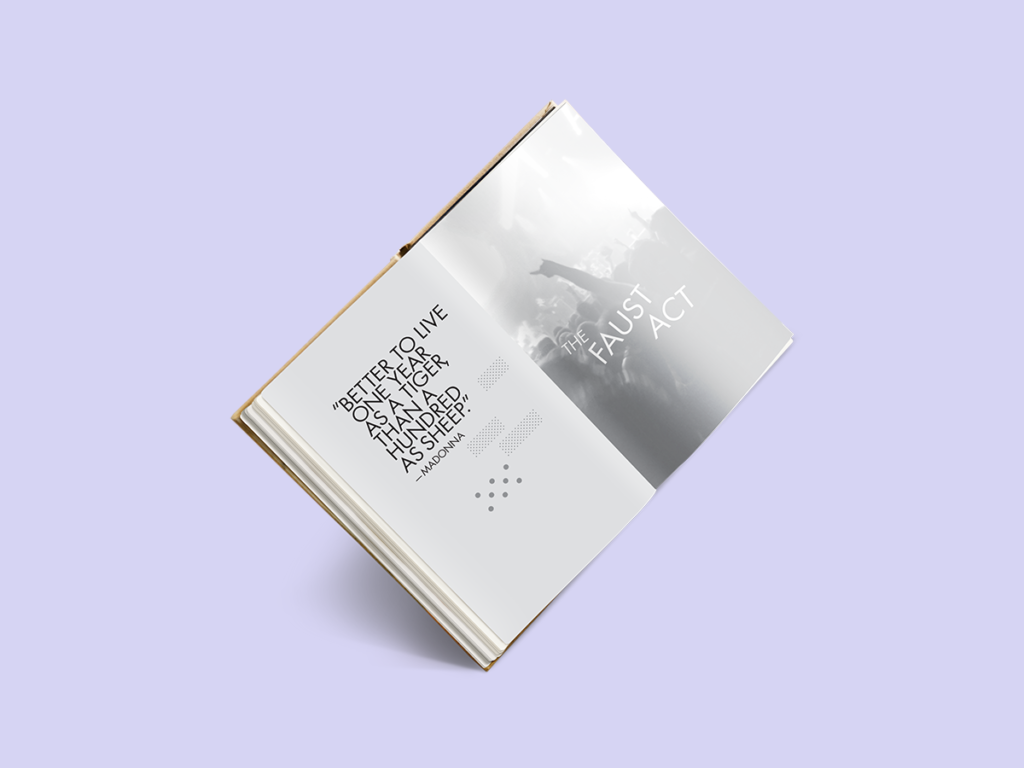 the interior of the book had to be equally chaotic, carrying elements of the cover throughout without impeding readability.